Our generators range from small gensets to industrial gensets - available in petrol or diesel.
Power generation has become a trending topic in South Africa and several other countries around the world. Businesses are looking for power backup because downtime as a result of no power, negatively impacts the businesses – which ultimately affects the bottom line. Renttech SA is the leading distributor of a variety of power generation equipment that is ideal for every industry, business, and home of any size.
In addition to the generators, we also have compressors our power generation category.
Portable diesel compressors are highly useful for heavy-duty applications, are available in 8 models, and come with excellent quality engines and different engine speeds. Get in touch with us and we will help you select the perfect portable diesel compressor for your project.
Never be left in the dark
on a construction site without a light tower
We offer a light tower vertical type that comes with
4 x 340 W LED lamps
4 x 1000 W metal handle lamps
Auxiliary power output
Stabilizers with level bubble
User-friendly control panel
For the best solutions in industrial power generation, you can trust us to deliver quality equipment that will eliminate downtime.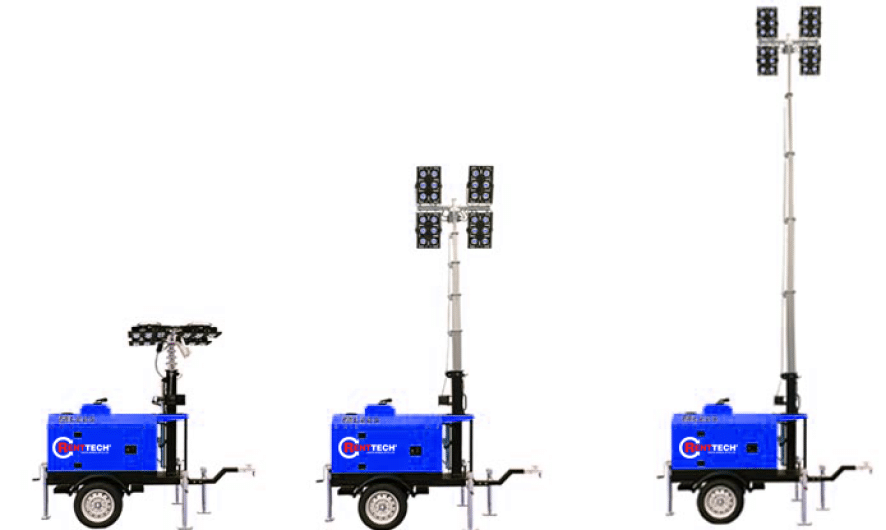 leading distributor of a variety of
power generation equipment
That is ideal for every industry, business, and home of any size.